We are an up-and-coming collective that provides location sound recording, production and post-production sound mixing. If you need help creating audio for your project, we are the team to call.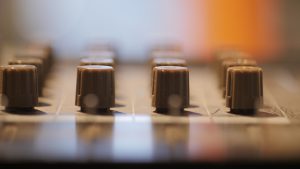 A passion for sound
With our headquarters in Switzerland, we are an international collaboration of sound recordists, production sound mixers, sound designers, boom operators, musicians and audio engineers. We are a complete team of professional, dedicated and fully equipped sound geeks.We have experience of working on a range of projects including fiction, advertisements and documentaries, as well as extensive experience of working on the international circuit and within diverse and sometimes demanding environments.We love a challenge and we love to travel which means we will consider all work, anywhere in the world, at any time.
On-location Sound Recording
We provide professional, dedicated and fully equipped sound recordists.
We offer up to two boom operators and a sound mixer at any event and aim to provide you with the best quality production on a format that suits you.
We have experience of working on a range of projects including ENG (Electronic News Gathering), fiction, corporate, advertisements and documentaries as well as extensive experience of working on the international circuit and within diverse environments. We relish the opportunity to expand our repertoire of overseas work and will meet any new challenge with gusto.
We look forward to working with you soon.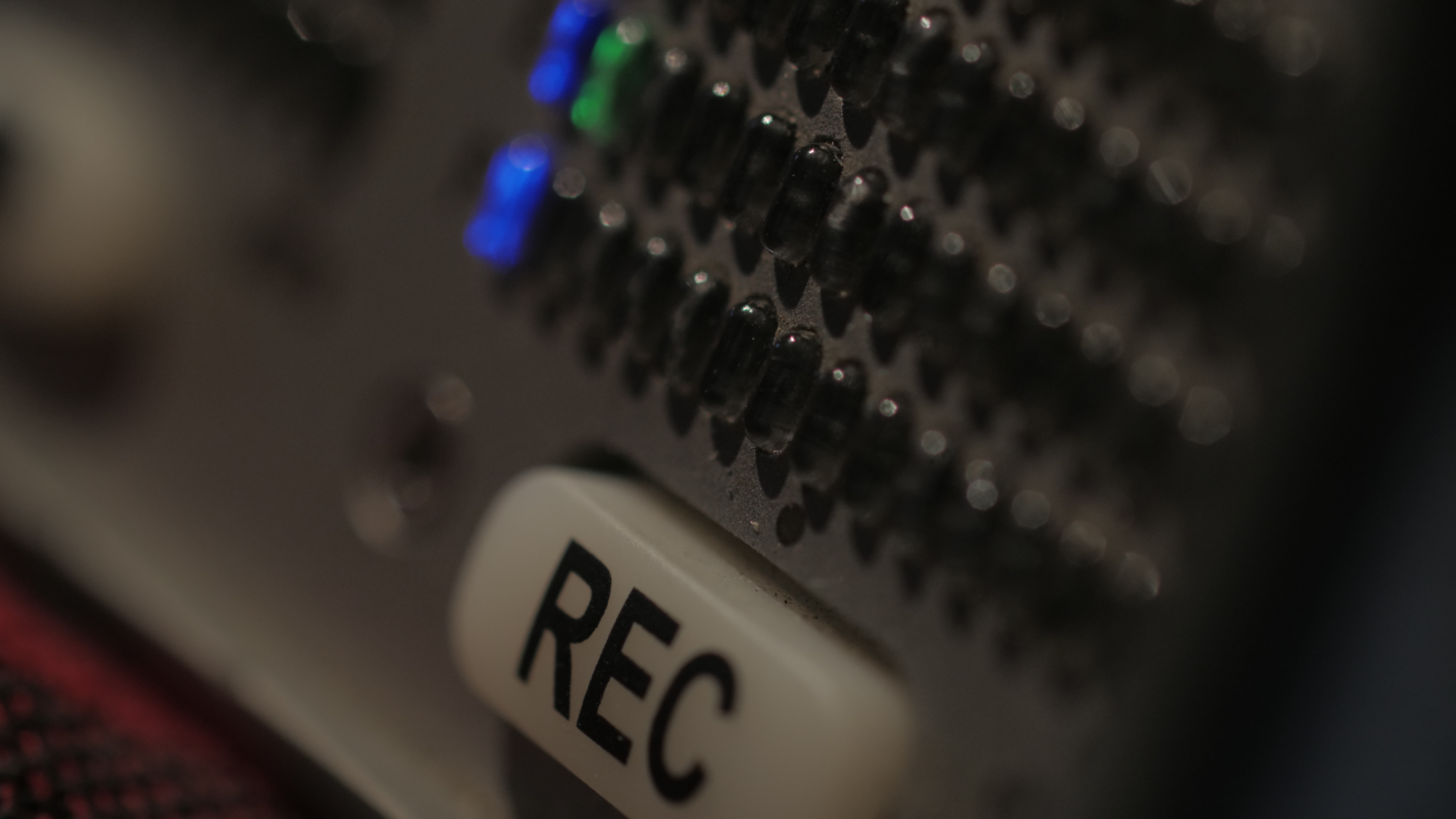 Contact
Soundbloc production Switzerland:
Bruce Wuilloud, sound design & mixing



Worldwide
+41 76 297 95 53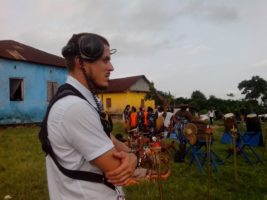 Bruce C. Wuilloud holds a degree in Sound Art and Design (University of the Arts London) and a diploma in acoustics (Geneva's Conservatoire de Musique).
During his years in London Bruce explored the intricate world of Sound Art which opened his mind and spirit to this esoteric sonic phenomenon.
Enriching his experience and cultivating his knowledge of all things sound means that Bruce is now in a position to offer his broad understanding of the qualities of his profession on an artistic and technical level – ensuring the art is accessible to all.
Experienced in pre- and post-production, he understands the industry and various aspects of sound for films and has worked on award-winning productions.
Currently based in Switzerland, he offers his services to local and international interests as his present project comes to a close.
Camille Bonard, location sound rmixer & boom operator
Switzerland, Europe, South America, Worldwide.
+41 77 521 54 14
Formed in  Argentina at  the Universidad del Cine where she worked mostly on fiction films, she now exercices her powers and offer her skills on all types of video or film productions. Confident with all types of shooting configurations, she is as comfortable operating a Cantar while sitting behind a cart as swinging the boom. Her willigness and holistic understanding of the filming process make her a unique asset any film set.
Igor Marlot, location sound recordist & field recording



Switzerland, Europe, Africa, Asia, South America, Worldwide.
+41 77 485 13 07

Igor Marlot is tailored for harsch conditions and extreme environments. Specialised in documentaries, he is also versed in VR and ambisonics immersive audio recording techniques. As a sound recordist, Igor takes particularly to heart the acoustic conservation of threatened natural environments. Recording sounds of nature and unique life stories is what gives him that special kick and keeps him moving his highly professional equipment around the globe.
Yann Sauvin, location sound recordist & music recording



Switzerland, Europe, Worldwide.
+41 76 628 92 14

Right after his graduation at the CFMS in Lausanne, Yann started exploring the event industry and the world of radio. He really specialized in location sound recording while in the UK where he offered his skills mostly on documentary and fiction films. His transversal understanding of audio technology, music, and cinema as well as his linguistic skills makes him an added value to any film set.
Soundbloc production Ghana:
James Adofo, location sound mixer & boom operator
Ghana & West Africa, Worldwide.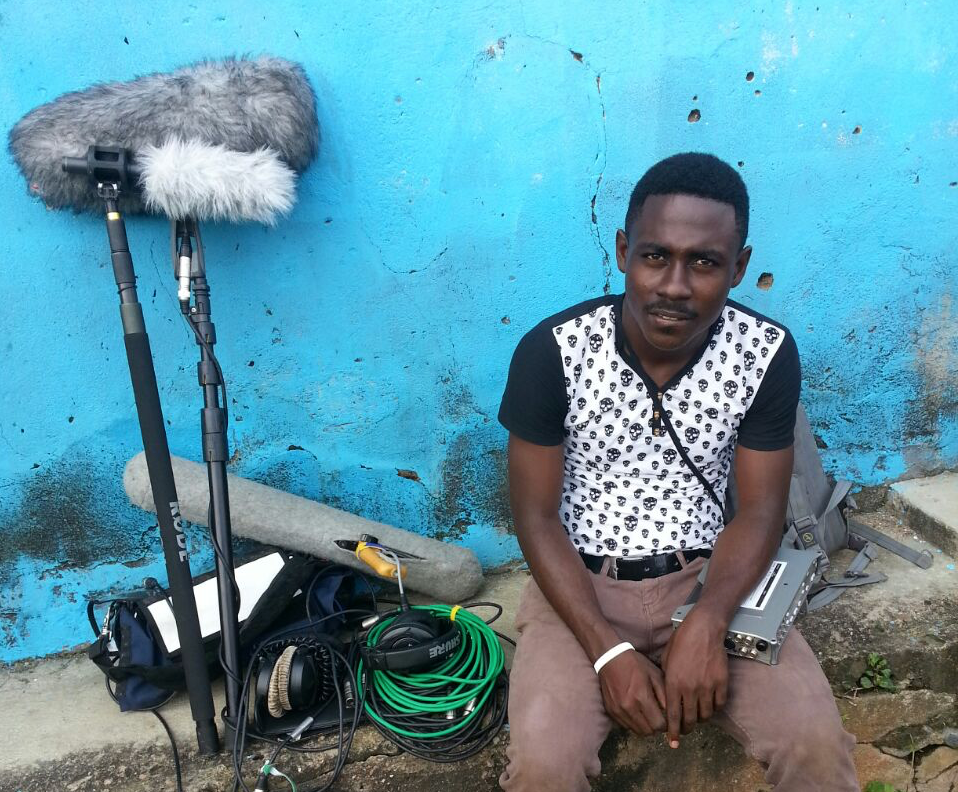 James Adofo has been an ardent sound recordist since 2007.He has worked on projects like A Northern Affair (2013), Ties that Bind (2012), Secret Burden (2012), The Cursed Ones (2014) and has twice won accolades for Best Sound at theGhana Movie Awards. Driven by a strong motivation to succeed and steadfast in his work ethics, he is fully dedicated to each project he works on. He is, without doubt, the sound recordist you will be most happy to work with to ensure the highest standard shoots are reached in Ghana and surrounding countries.